Please view in portrait mode Assurance of

Shuddh

Every touch of sugar brings smiles. So, we handpick the best quality sugarcane to let the natural sweet flavours linger on your tongue and memories for long.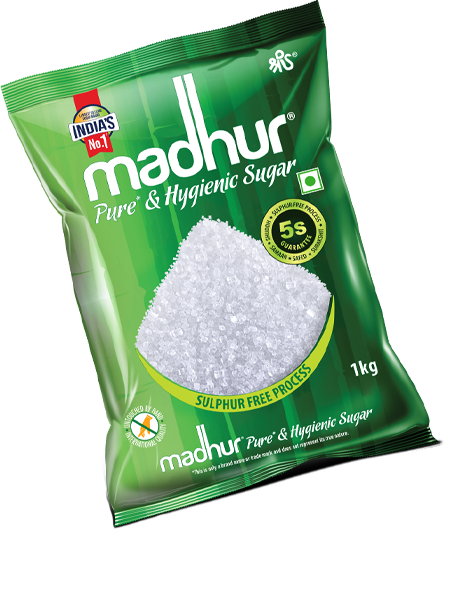 Safety of

Sulphur-free

Thanks to our promise of stringent quality control and sulphur-free refining process, your sugar syrup never turns yellow and you're safe from consuming any sulphur.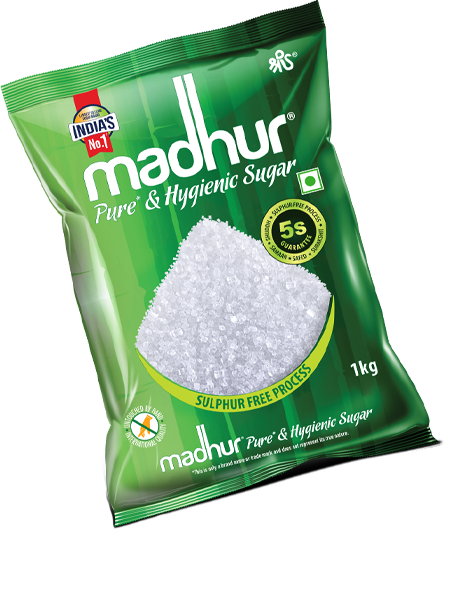 Surprise of

Samaan

Every grain of Madhur Sugar is just like the others in the pack. Our expert craftsmanship ensures that every spoonful is consistent in purity, size and sweetness.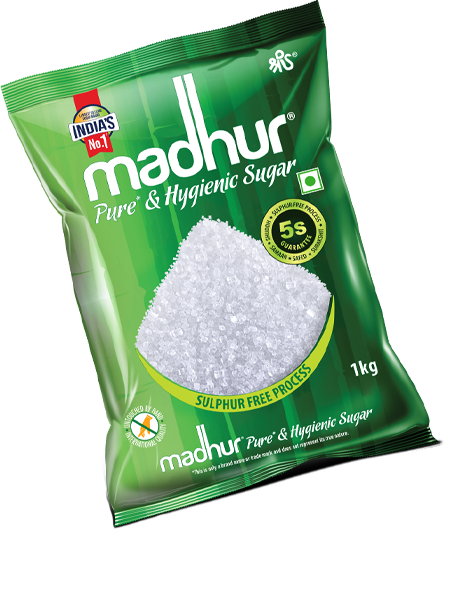 Delight of

Safed

White at heart and incredibly bright on the outside. The big, shiny, white grains of Madhur Sugar not only pack a burst of sweetness but are a visual delight. The next best thing to a diamond.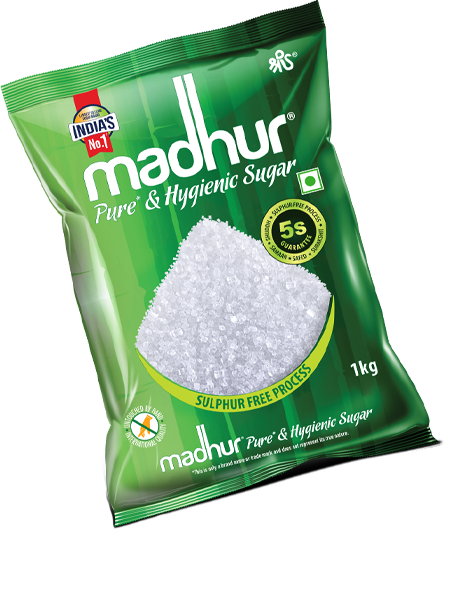 Promise of

Surakshit

The big grain size is big on safety as well. The entire process from plant to kitchen is hands-free and hygienic, led by advanced technology conforming to international standards.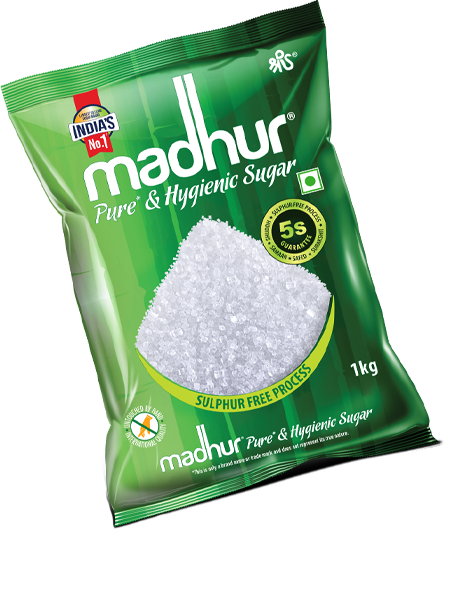 Fill your life with sweetness and joy.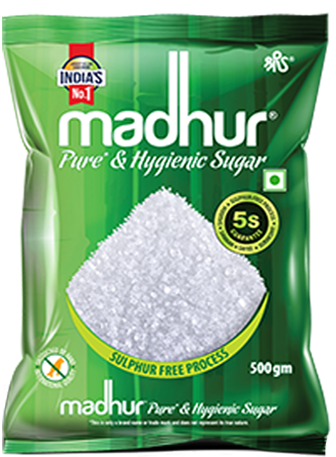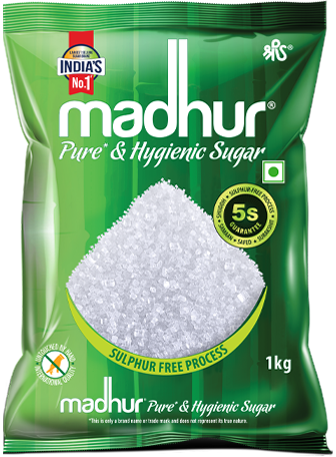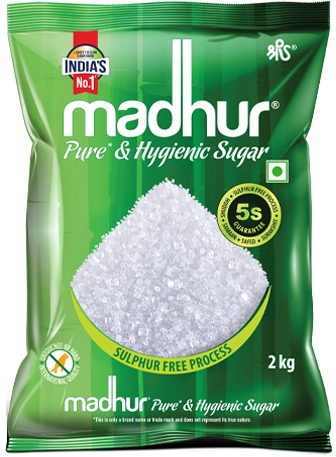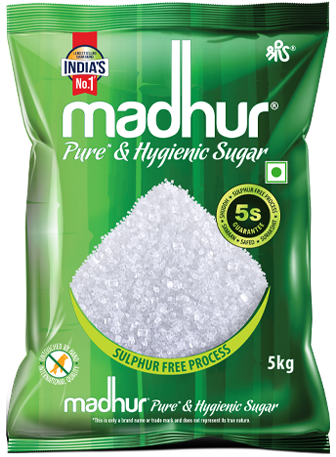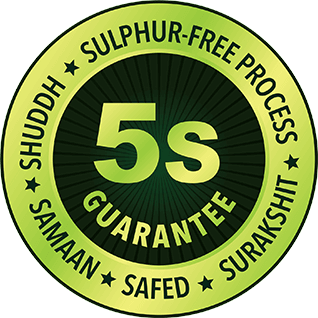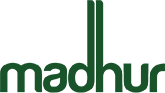 Sugar

Surakshit

Sulphur-free Process
Samaan

Safed

Shuddh
Indulge into a new flavour of pure sweetness.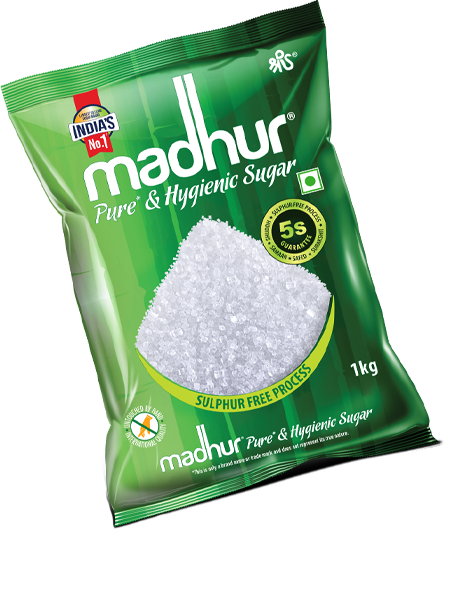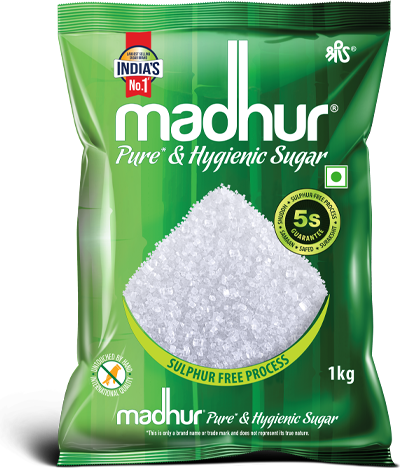 sugar