Please view in portrait mode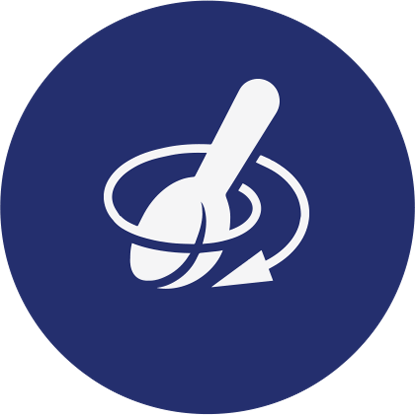 Quick Dissolve
Fine Grain Sugar that comes with same purity and hygiene that you expect from Madhur, but dissolves faster!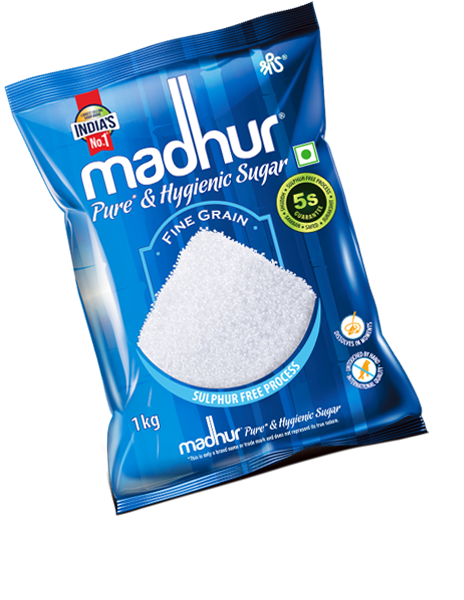 Assurance of

Shuddh

Cutting-edge technology meets stringent testing in Madhur Fine Sugar. Every pack is brimming with pure, real sweetness gently infused in each fine grain.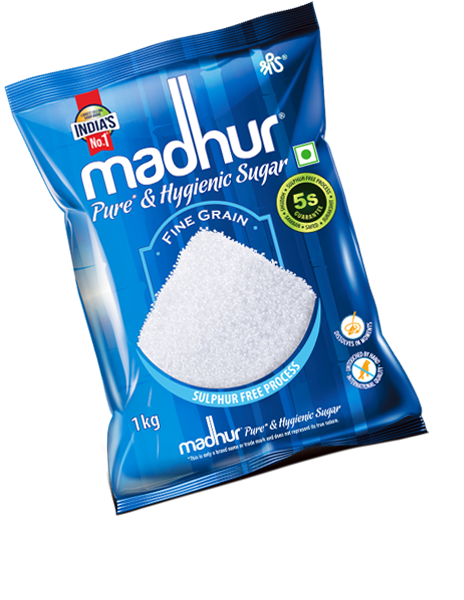 Safety of

Sulphur-free

The signature shade of untouched sugar is white. That's why Madhur Fine Sugar is crafted with the advanced sulphur-free process to ensure that your sugar syrup never turns yellow.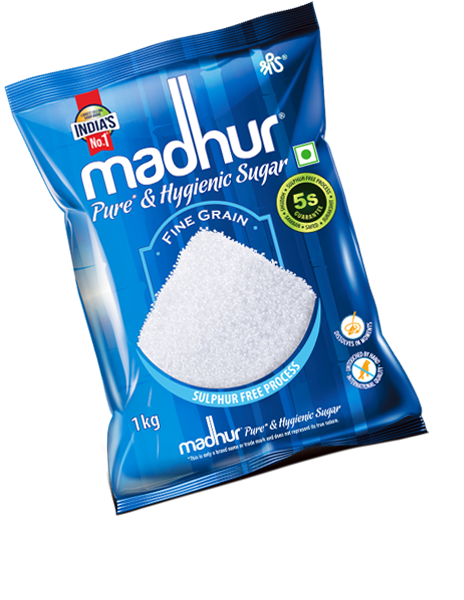 Surprise of

Samaan

It takes supreme craftsmanship to pack equal joy of sweetness in every spoon. When swirled in indulgent beverages, Madhur Fine Sugar magically vanishes in no time.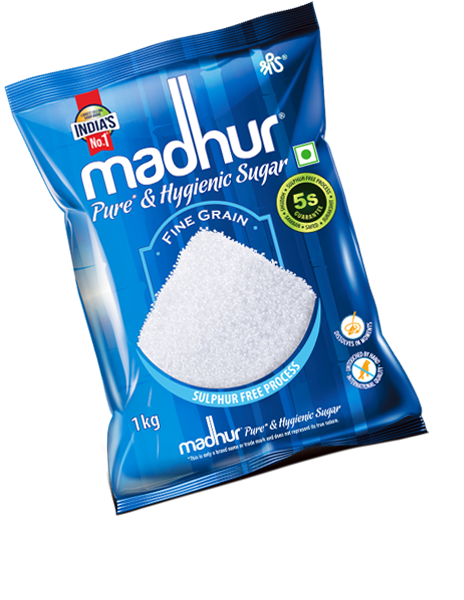 Delight of

Safed

White at heart and incredibly bright on the outside. The big, shiny, white grains of Madhur Sugar not only pack a burst of sweetness but are a visual delight. The next best thing to a diamond.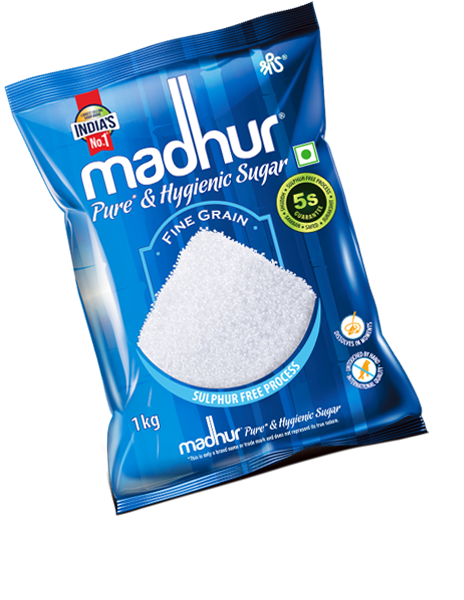 Promise of

Surakshit

Big grain size and big on safety. Indulge your sweet tooth, without worrying about safety. Madhur Sugar is completely untouched by hand from the plant to kitchen and proves to be the very best in hygiene!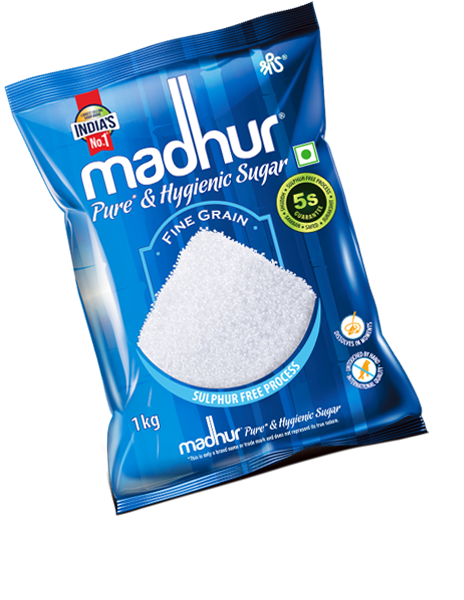 Indulge into a new flavour of pure sweetness.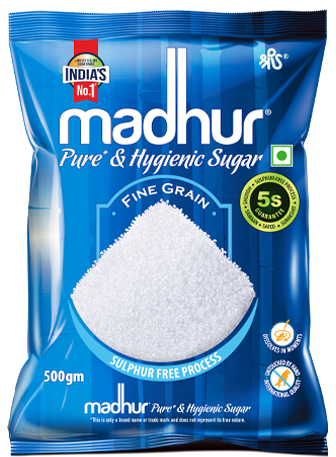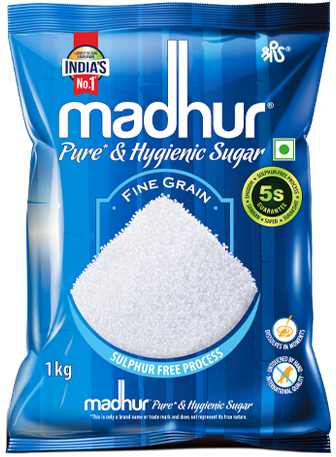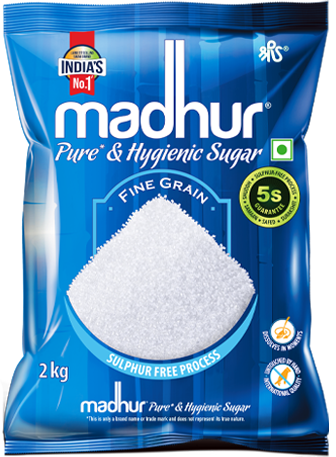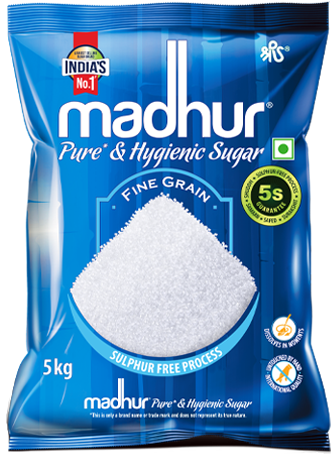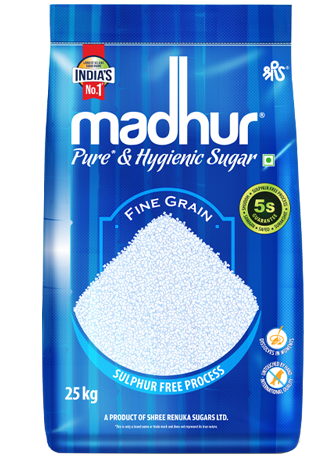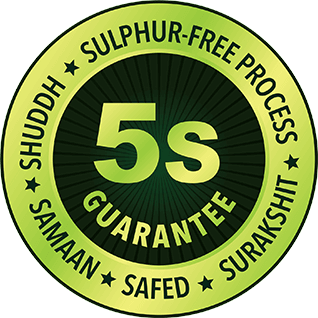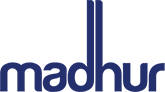 Sugar

Surakshit

Sulphur-free Process

Samaan

Safed

Shuddh
Fill your life with sweetness and joy.